Lessons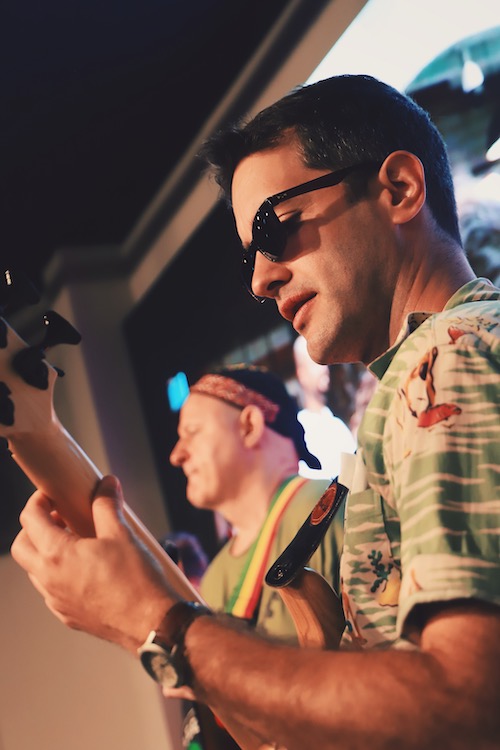 So here's were I get to tell you a little about myself and my teaching style. I have been teaching guitar and bass professionally for the past few years. Before college I taught privately in the Marin area. While in Denver I had the opportunity to work with the Gift of Jazz and tutor the fundamentals of jazz and bass. After recieving my Bachelor of Music I moved back to California and started my own private studio. I have also worked with various local groups including Singers Marin and Cindy's Music Makers.
I work with kids and adults of all ages and have a background in rock, blues, r&b, funk, jazz, soul, metal and you name it. Music should be fun, so I encourage students to play fun and simple songs after their first few lessons. From there I like to mix in some music theory, technique, and "choke"… maybe even the dreaded sight-reading. Each student is different, so each lesson is catered to his or her needs. I teach in Davis, CA and the greater Sacramento area. I also teach online worldwide via Skype and Google Chat lessons. If you have any questions feel free to contact me on the following page.
Cheers!
Here's a small Testimonial
"Completely out of the blue, Nathan said that he was rethinking what he wants to do when he grows up. He doesn't think he wants to be a police officer anymore, but instead a Rock Star. He said he thinks he wants to have a band and play the guitar and write songs. He wants his friend, Dylan to play the drums and he'll figure out who will play keyboards. He's going to be famous, travel all over the world and be able to color his hair green or purple or whatever he decides."
"After he described all that he asked me if I thought he could do it and I said as long as he practices and puts his mind to it, he's capable of doing anything. Very content with the conversation, he rolled over and went to sleep."
"Thank you for helping him dream!""
Best,
Chris, aka Nathan Sternberg's mom